Our digital experts will guide your way!
Premier Digital Marketing Agency
Premier Digital Marketing is a SEO and digital marketing agency. We provide businesses with SEO, web design, eCommerce, and digital marketing services. Our professionals specialize in getting you highly targeted leads which turn into sales.
Premier Digital Marketing is a virtual internet marketing agency. Our team provides digital marketing solutions to businesses across the nation.
We've found there are key advantages to being a virtual digital marketing agency which has led our growing client list to choose us over your traditional digital marketing agency. Without the confines of traditional office walls, we're able to keep our costs focused on our clients instead of a fancy conference room, rent, and expensive office equipment.
Doing so, we're able to pass these savings onto our clients. The business model allows us a great deal of flexibility which has translated into outstanding work, exceptional service, and results our clients love.
Our innovative way of executing a solid SEO, social media, or web design campaign gets proven results. That's because we understand an effective internet marketing campaign means more than just getting you traffic. It means getting highly targeted leads to your website which turn into sales.
Are you ready to be seen online?
We're 100% independent, working only for our customers
Not sure if our digital marketing agency is the right fit? Take a look at what current customers are saying about our internet marketing services below!

Premier Digital Marketing have been an absolute pleasure to work with. Efficient, professional, and attentive to any questions I had. We were extremely satisfied with the work that was done for us. Highly recommend!
No matter where you are or what business you are in, we can help you. Don't hesitate to reach us now.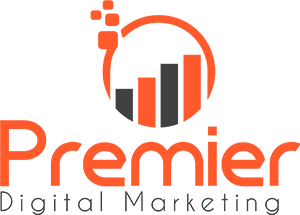 We provide your business with SEO, web design, social media marketing, Google PPC management, email marketing, Shopify, eCommerce, and online reputation marketing services. Are you ready to be seen online? Contact us today for a free consultation!
Mon – Fri: 8AM – 6PM
Shreveport, LA 71105
Phone: +1-318-734-8349
info@premiermarketingonline.com