Our digital experts will guide your way!
What is pay per click (PPC) advertising?
Pay-per-click advertising (also referred to as PPC advertising or Google PPC advertising) is essentially a type of paid advertising strategy that will result in directing traffic to your website from an ad you paid to be placed on a search engine or website. In a nutshell, it is basically the money you spend to get your listing (the paid advertisement) placed on a search engine like Google so that it can be clicked to gain you leads.
Is a PPC or paid advertising campaign right for you?
Typically small to medium sized businesses will use an effective PPC campaign to improve their online presence on Google. It will show their products or services to an audience who is searching for them. By using an effective PPC campaign, you are quickly improving your online presence with Google as it immediately increases your chance for an online, targeted audience to see your company at the right time. However, PPC is a good short-term strategy for internet marketing. If you're searching for a good long-term solution, we highly recommend implementing an SEO campaign.
Getting results with our Google PPC Agency
Just like any other form of advertising, sales are never guaranteed for the fact that it is simply impossible to control the decision of your potential customer. However, a good campaign will target you demographic audience, combine these analytics with high converting keywords, and place your ad where it will be displayed in front of the right people, at the right time.
People who click on Google PPC ads are more likely to convert if they are directed to a landing page that is targeted to meet their expectations and optimized for your particular campaign. In each of our pay-per-click campaigns, we are happy to offer a free landing page analysis, website audit, and tailored strategy to meet your businesses goals while exceeding your expectations. Contact us to get started with your Google PPC and pay-per-click consultation today!
We're 100% independent, working only for our customers
Not sure if our digital marketing agency is the right fit? Take a look at what current customers are saying about our internet marketing services below!

Premier Digital Marketing have been an absolute pleasure to work with. Efficient, professional, and attentive to any questions I had. We were extremely satisfied with the work that was done for us. Highly recommend!
No matter where you are or what business you are in, we can help you. Don't hesitate to reach us now.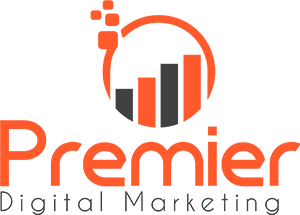 We provide your business with SEO, web design, social media marketing, Google PPC management, email marketing, Shopify, eCommerce, and online reputation marketing services. Are you ready to be seen online? Contact us today for a free consultation!
Mon – Fri: 8AM – 6PM
Shreveport, LA 71105
Phone: +1-318-734-8349
info@premiermarketingonline.com