Our digital experts will guide your way!
When it comes to good web design and development, there are several things to take into consideration. Not only must you look at your companies website design and how users can easily navigate from page to page, but you must also consider the plethora of metrics that go into your site when it comes to ranking on popular search engines like Google. As a major factor when it comes to SEO and ranking organically, I've seen authentic internet marketing efforts go to waste simply for the fact that their current website design was not optimized for SEO and mobile friendliness. A properly designed website can easily make or break the difference it takes to rank on page one versus page three of Google.
Why use WordPress web development?
We don't only recommend to all of our clients our WordPress web development services, we take this into high consideration when it comes to SEO and user interface. The reason being is because WordPress's content management system (CMS) is one of the most flexible and easiest systems to use for both our development team and our clients should they wish to make changes on their site. Our white label website development service is built to accommodate WordPress. Our responsive web design themes provide optimal user experience across a variety of devices. Each website is built using HTML5, CSS3, PHP and JavaScript with little to no re-sizing and scrolling of pages.
Designing your WordPress website
Our web designers and developers build sites that are optimized to deliver not only speed but a fantastic user experience which leads to phenomenal conversion rates. Whether you are looking to simply optimize your website for mobile, create an optimized landing page, a five-page site, or an enterprise solution with WooCommerce integration and payment gateway setup, our professional web designers and developers would love to see what we can do for your company. Contact us today to see how we can design a beautiful and responsive website!
We're 100% independent, working only for our customers
Not sure if our digital marketing agency is the right fit? Take a look at what current customers are saying about our internet marketing services below!

Premier Digital Marketing have been an absolute pleasure to work with. Efficient, professional, and attentive to any questions I had. We were extremely satisfied with the work that was done for us. Highly recommend!
No matter where you are or what business you are in, we can help you. Don't hesitate to reach us now.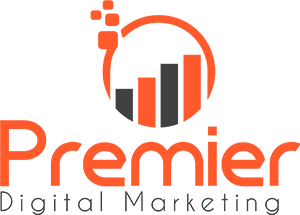 We provide your business with SEO, web design, social media marketing, Google PPC management, email marketing, Shopify, eCommerce, and online reputation marketing services. Are you ready to be seen online? Contact us today for a free consultation!
Mon – Fri: 8AM – 6PM
Shreveport, LA 71105
Phone: +1-318-734-8349
info@premiermarketingonline.com