Our digital experts will guide your way!
What is social media management?
Our social media management business solutions provide businesses a tailored social media strategy to boost their online social presence. This includes the creation of compelling content and boosting that content to optimize social engagement. Our social media management solutions are ideal for businesses who want to establish and/or maintain their current social media presence.
Effective social media strategy
An effective social media management strategy will drive awareness, foot traffic, and calls to local businesses whether they have a physical location or are simply an online-only business. Our most successful campaigns focus primarily on a select 2-3 social media platforms that closely relate to an individual clients products and/or services. Since the majority of people spend at least a few hours a day on social media, we focus closely on connecting with your clients to better engage them.
What our social media experts can do for you
Getting the most out of your social media network, we take sophisticated targeting and high-quality content to the next level. Our social media strategy covers all aspects of online branding including tailored branding guidelines, persona, content strategy, engagement strategy, message tracks, verticals, and an escalation process as you watch your social media following grow over time.
All of our social media management solutions are tailored to give you results that propel your business to the next level, giving you a marvelous ROI. Contact us today to kick off your free social media marketing consultation!
We're 100% independent, working only for our customers
Not sure if our digital marketing agency is the right fit? Take a look at what current customers are saying about our internet marketing services below!

Premier Digital Marketing have been an absolute pleasure to work with. Efficient, professional, and attentive to any questions I had. We were extremely satisfied with the work that was done for us. Highly recommend!
No matter where you are or what business you are in, we can help you. Don't hesitate to reach us now.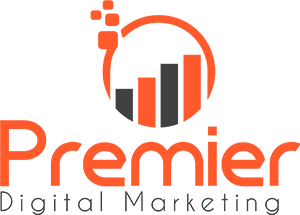 We provide your business with SEO, web design, social media marketing, Google PPC management, email marketing, Shopify, eCommerce, and online reputation marketing services. Are you ready to be seen online? Contact us today for a free consultation!
Mon – Fri: 8AM – 6PM
Shreveport, LA 71105
Phone: +1-318-734-8349
info@premiermarketingonline.com