Business Logo Design Agency
Our digital experts will guide your way!
Business Logo Design and Branding Company
When your brand is the face of everything you do, it's important that your logo tells a story – your story. Your business logo design should be a visual symbol strategically aligned with your businesses marketing goals. It should deliver a message which tells the customer about you, what you do, and the value your company can bring to them.
At Premier Digital Marketing, we believe your business logo should deliver a memorable experience. It should stick in the minds of the consumer which subconsciously says you are the go-to expert in your industry. When you are shopping for a business logo design which delivers the message your brand is trying to deliver, our branding experts know how to create a well-rounded, professional brand identity.
We know how to make your business stand out from the crowd and overpower your competition. Ask us about our brand awareness strategies today!
Are you searching for a tangible way to explain what makes your business the first choice over your competition? Chances are you're looking for a unique business logo design which delivers an unforgettable experience. Our professional logo design agency can design a business logo for you.
Delivering your value, vision, and promise in one message – we know how to capture your customer's attention and deliver a stunning experience. From presenting your business logo design on your website to printing your logo on a business card, our digital marketing agency can help you.
Are you in search of an expert to help you design your business card? Our professionals can help create you a professional business card design to be proud of. Our collaborative, multi-step business card design process keep you involved in our process to ensure we deliver a business card design you can be proud of. From online stores to your brick and mortar mom and pop store, we'll combine our marketing expertise with your industry expertise to deliver an authentic, relevant business card design that you can be proud of. Contact us today for a free estimate!
Not sure if our digital marketing agency is the right fit? Take a look at what current customers are saying about our internet marketing services below!

Premier Digital Marketing have been an absolute pleasure to work with. Efficient, professional, and attentive to any questions I had. We were extremely satisfied with the work that was done for us. Highly recommend!
No matter where you are or what business you are in, we can help you. Don't hesitate to reach us now.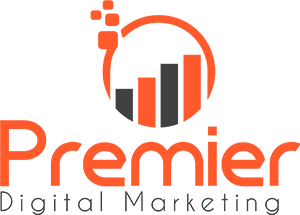 We provide your business with SEO, web design, social media marketing, Google PPC management, email marketing, Shopify, eCommerce, and online reputation marketing services. Are you ready to be seen online? Contact us today for a free consultation!
Mon – Fri: 8AM – 6PM
Shreveport, LA 71105
Phone: +1-318-734-8349
info@premiermarketingonline.com